Play
Fashion
Lion Babe's Jillian Hervey Has Made Her Mom Vanessa Williams' Silver Sequined Leotard Her Own
"It's like the energy of my body is shooting disco light." Jillian Hervey, the singer, songwriter, and dancer who records as Lion Babe, made off with a silver sequined leotard from her mom Vanessa Williams's closet when she left for college. Since then, she's made the "amazing" piece her own — and here, she explains how, while highlighting her mother's legacy.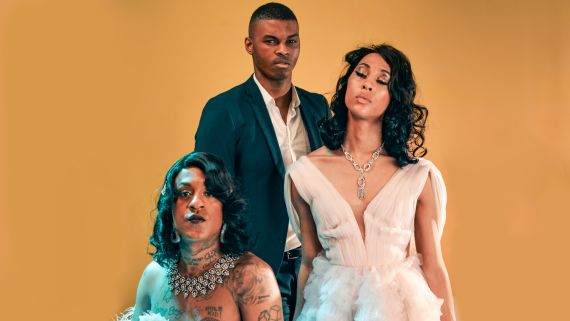 Play
Music
"Hideaway" Is Mykki Blanco's Artful Exploration of HIV Stigma
Rapper, performance artist, and activist Mykki Blanco released his debut studio album, 'Mykki,' in late 2016. Now, in collaboration with director Daisy Zhou, he's turning a standout track, "Hideaway," into an artful examination of the effect of HIV stigma on romantic partnerships on the occasion of National Youth HIV/AIDS Awareness Day.
More