Subscribe to 'W Magazine'
on YouTube to keep up with all of
our latest videos and shows.
Play
Celebrities
Laura Dern, Naomi Watts, Patricia Arquette, and Hailey Gates Open Up About Working with Legendary Director David Lynch
David Lynch certainly has an eye for female protagonists — especially the tragic heroine — from 'Mulholland Drive' to 'Twin Peaks.' Here, four of his favorite collaborators past and present, the actresses Laura Dern, Patricia Arquette, Naomi Watts, and Hailey Gates, discuss their relationship with the famed director. In the words of Naomi Watts, "such a freak" — but a beloved one at that.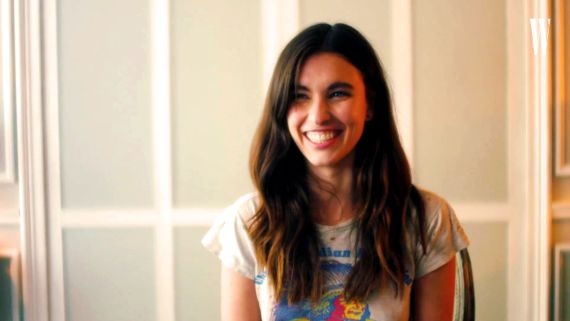 Play
Beauty
Model and Musician Rainey Qualley Undergoes a Radical Hair Transformation in the Hands of Celeb Stylist Garren
Rainey Qualley, the model and musician who records as Rainsford, grew up in the south, "where there's this sense that you're supposed to look pretty and look like a lady." But she wanted to push back against that — so she, in the hands of hairstylist-to-the-stars Garren, decided to make a change. A pretty radical one, at that, inspired by female rock stars like Patti Smith. See Qualley's dramatic transformation in our inaugural Cut video.
More